level up your corporate innovation game
We know what you struggle with
We know the challenges and problems of large companies because we've been in the corporate world for a long time.
We're here to help with:
Mitigating the high risk of future innovation returns

Execution of strategic projects in a more secure environment

Access to innovative solutions for the core business

Staying up to date with industry and technology trends

Access to an environment to learn and grow for your senior talent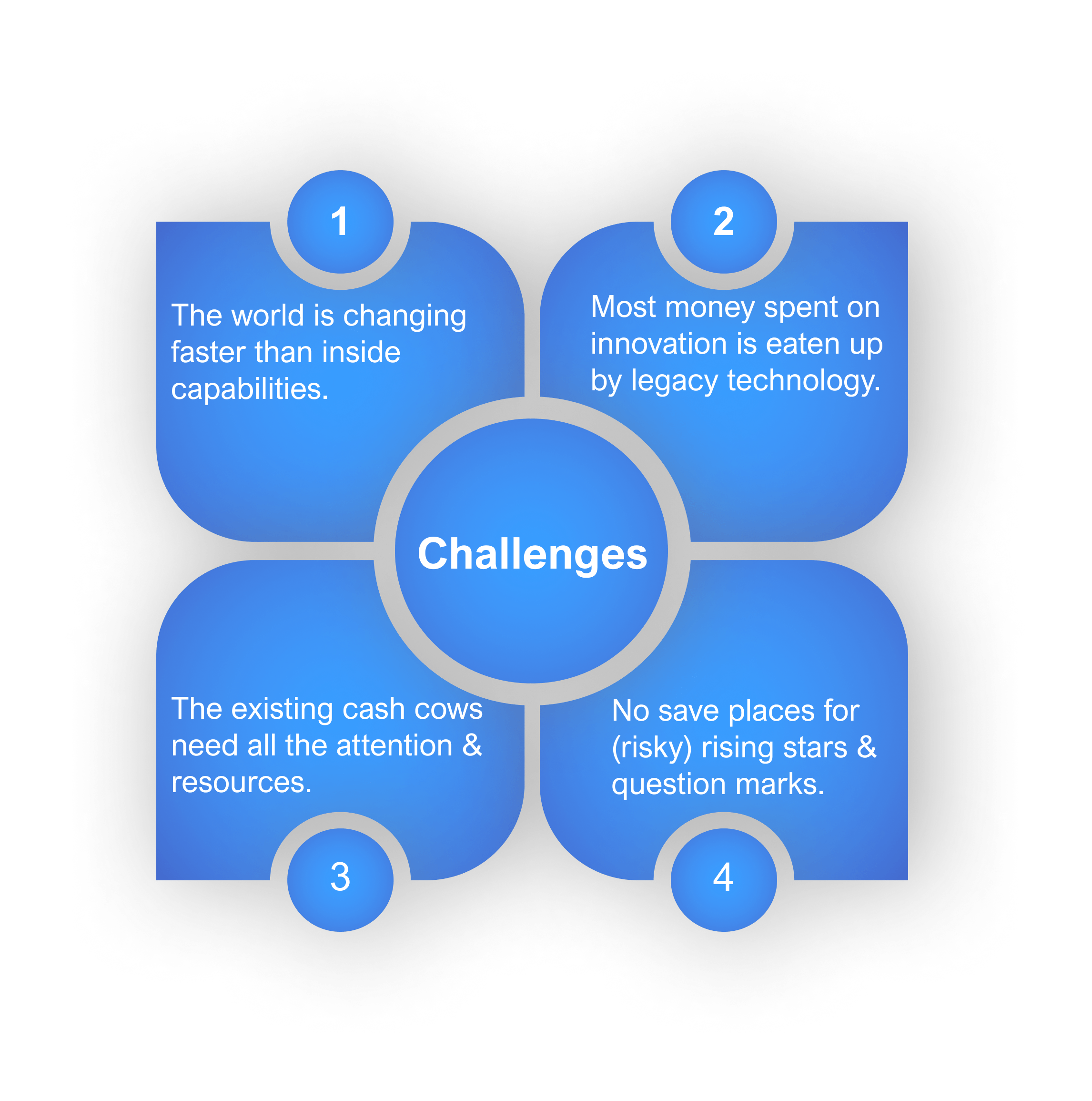 Turn costs into investments and build new ventures with us
There are many venture builders for corporate innovation teams out there. But most do not have incentive systems that align with your goals – they do not have «skin in the game». With betascale, you produce sustainable output.
At betascale, we invest money ourselves and build delightful products and profitable companies together with you as a large corporate. Just like you, we are in for long-term success.
Improve senior talent retention with unique growth opportunities
Many of the best people in large companies are looking for new development opportunities sooner or later. With betascale's startup workations, companies address this problem and promote the internal culture of innovation at the same time.
Innovation consulting with execution, not just a nice PowerPoint
We are not a substitute for the big, well-known consulting firms. Instead, we are the ones who help to bring your vision down to the ground. As builders, we know what reverse engineering means and can help you find the next step.
Let's solve problems together
Large enterprise organizations work with betascale to get access to the entrepreneurial software community, solve business and technology problems, and pave the way for future business.