Hypothekarbank Lenzburg and Acquify enable financing of SME acquisitions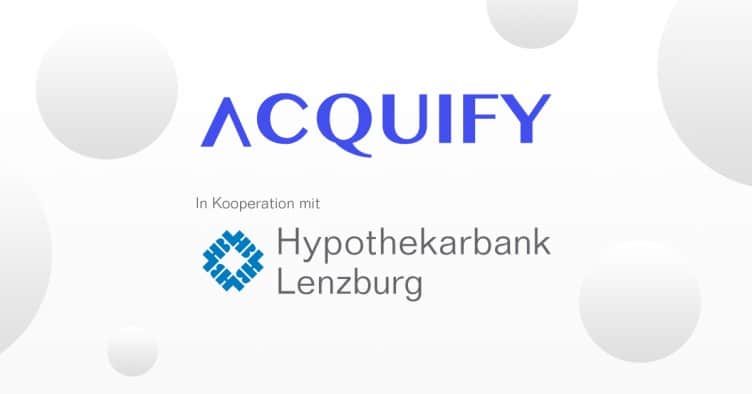 Acquify is a novel digital platform for selling and acquiring businesses.
The platform includes both a marketplace and subsequent transaction management – from NDA to due diligence to deal closing.
For the financing of companies undergoing succession planning, the platform operator is now cooperating with Hypothekarbank Lenzburg. The cooperation aims to enable the financing of business takeovers, which are handled via the Acquify platform.
Read more in the official press release.