We are building the #1 company builder for SaaS in Switzerland.​
2,000 jobs and 50 companies in 5 years!
betascale creates an unprecedented breeding ground for new SaaS companies by connecting corporates, financial institutions, and entrepreneurs.
Industrializing the process
Validating
In a first step, we discover hidden opportunities for thriving businesses, distill and refine ideas and eventually validate them with proven standardized experiments and real customers.
Building
We iterate on an MVP and test the product until its value and demand are firmly proven by the first paying customers. Only then do we build a product for the public launch that ensures scalability and flexibility.
Scaling
After the launch, we build the team, add funding and accelerate the pace. Because of our standardized building process, we can guarantee a high zero-due-diligence deal quality to selected investors.
betascale is Switerzland's first and only SaaS company factory that has its roots in the greater Basel area. But its ambitions go far beyond. All betascalers are committed to promoting the Basel business location, generating hundreds of IT jobs, and driving innovation in software at the highest level.
We mainly build software products and companies ourselves, but also invest in pre-revenue and early-stage SaaS companies.
Our name "betascale" says it all: Together with doers, we build beta products in no time, generate the first paying customers, and provide the company with the basis for rapid scaling.
If you are a scientist, inventor, or entrepreneur with an idea that can lead the world to a better future, you should talk to us. Also, in case you don't have an idea yourself but are fully committed and eager to build great things, we are looking forward to hearing from you.
News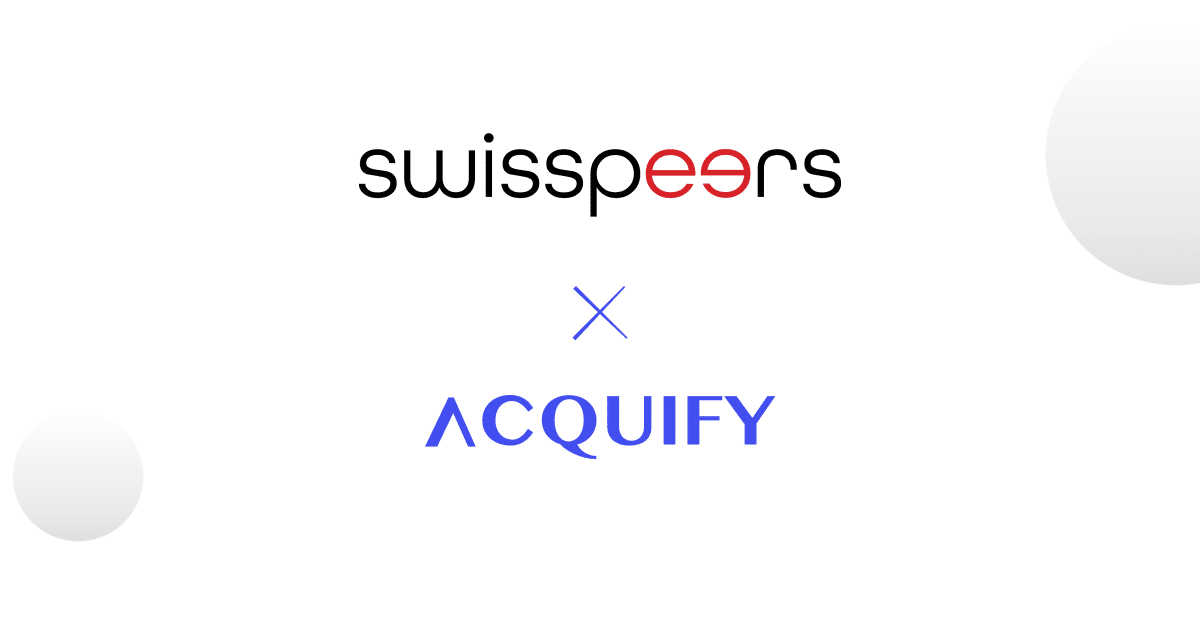 Acquify, one of our portfolio companies, has just announced a partnership with swisspeers, the leading independent digital direct lending platform. In practice, financing business succession is a major challenge. This is especially true when private individuals, rather than industrial or financial investors, are planning to buy a company. The collaboration aims to democratize access to…
Continue Reading
Filiza joined betascale Labs in May as an intern and was recently promoted to Junior Frontend Developer. Today, we get to know her a little better and learn what she loves about her work, why she chose betascale, what her motto is, and what message she would write on a billboard for millions of people…
Continue Reading
Let's team up and transform industries
We are driven by creating something new and generating value. On our mission to launch one new company every month, we are actively looking for corporate partners, investors and aspiring entrepreneurs as well as world-class operators to help us transform industries through innovation.