swisspeers and Acquify partner to democratize succession financing for SMEs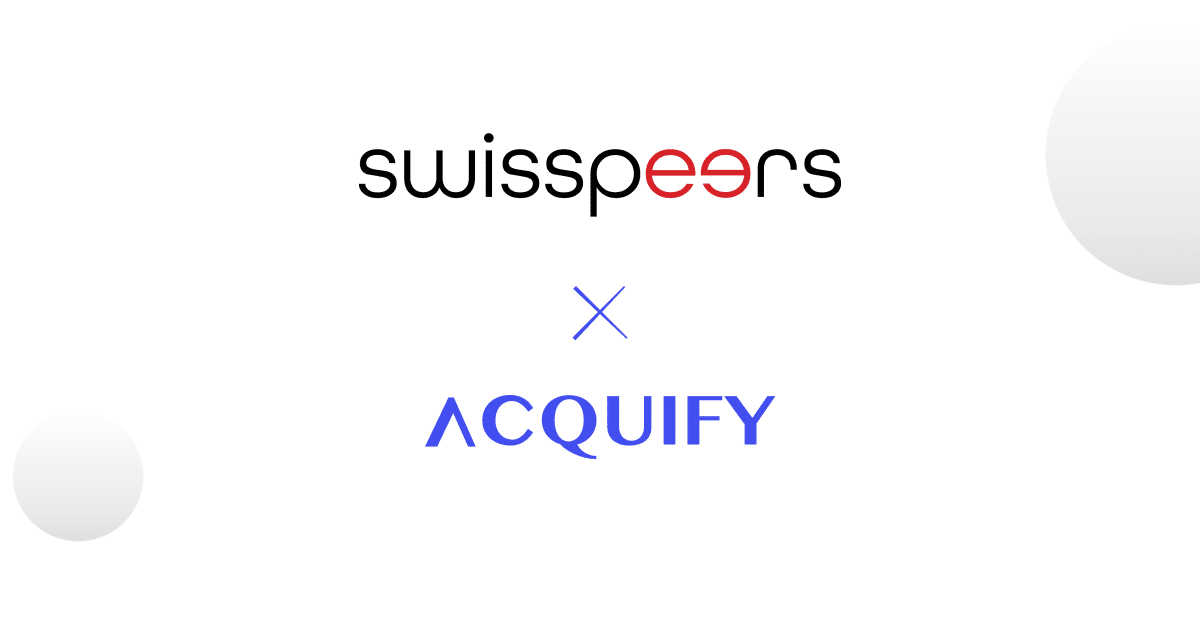 Acquify, one of our portfolio companies, has just announced a partnership with swisspeers, the leading independent digital direct lending platform.
In practice, financing business succession is a major challenge. This is especially true when private individuals, rather than industrial or financial investors, are planning to buy a company.
The collaboration aims to democratize access to succession solutions through alternative financing.

Find more information on https://acquify.ch/ or in their press release.